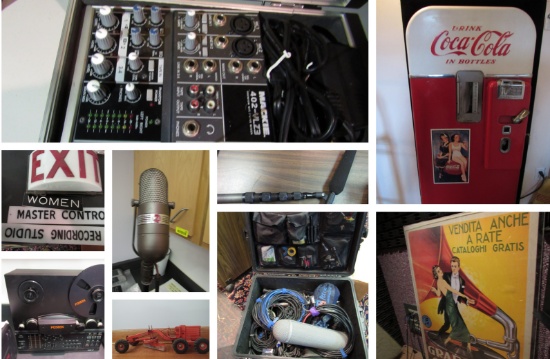 The Estate of Super-Duper Charlie Cooper
Auction closed.
The Estate of Super-Duper Charlie Cooper
Description
Online Estate Auction

Lots begin closing Wednesday, October 21st at 6:00PM
Preview: Tuesday, October 20th 10AM - Noon
Pick-Up Day: Friday, October 23rd 3-7PM

Please note: This is the only day available for pickup. Accommodations for other pickup days/times cannot be guaranteed. If accommodations are made, buyer is responsible for an additional charge of $25/hour including port-to-port travel. Shipping is not available. Buyers requiring shipping may utilize a third-party vendor at their own expense.


Location: 960 Woodward Drive Charleston, WV

ITEMS OF INTEREST: Sound System Equipment, Audio Equipment, DJ Equipment, Microphones, Keyboard, Costumes, Tripods, Inflatable TV Screen, Mixers, Speakers, CD's, Coke Machine, Vintage Projector, Turn Tables, Music Stand, Signs, Rugs, Washer, Dryer, Table And Chairs, Lamps, Jewelry, Bed, Night Stand, Office Desk, Office Equipment, Extension Cords, Folding Chairs, Records, Art, Books, Vintage Comic Books, Metal Shelfs, Couches, Tool Box, Patio Furniture, Dollies, Heater, Fans,...
Show more
Show Less